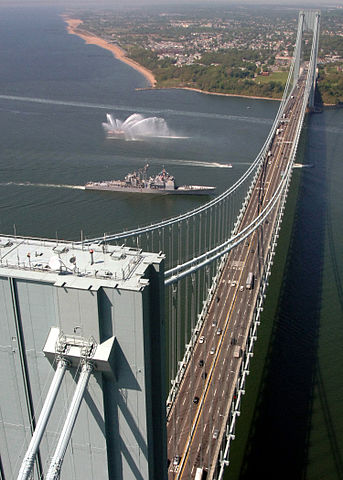 Living in this city your entire life gives one the opportunity to experience things you would not normally encounter in any other part of the country. Many of these experiences are deeply unpleasant and disturbing, including periodic attempts, with varying degrees of success, by terrorists to blow up large sections of it, along with its inhabitants. Putting aside the preternatural feeling that I'm living in a very bad Michael Bay film-as if there is any other kind-there aren't many things that occur to or in  New York that shake me out of the existential torpor which stems from spending most days trying to avoid 8 million people.
That said, if you had told me a decade ago that there would be another nationwide, star-studded telethon created with the intention of raising millions of dollars for relief and recovery efforts ostensibly helping the victims of an epic disaster in New York City, I probably would have scoffed. Granted, New York has seen its share of momentous climatic events, including nor'easters, earthquakes, and even tornadoes. Yet not many people expected a natural disaster that would kill over forty people in this city, nearly half of whom came from Staten Island.
The idea that there would be scenes of devastation less than two miles from my home which echoed images from catastrophic tsunamis across the globe is something that I still have trouble reconciling with my conception of New York City. The dislocation experienced by thousands of New Yorkers was something that hadn't occurred since September 11th, and which will probably persist well into the next decade.
Living within the borough that has born perhaps the biggest brunt of Hurricane Sandy was disconcerting, but not because of any hardship I had experienced personally. Thankfully, except for some damage too miniscule to speak of I came out of the storm relatively unscathed. I wish I could say the same of my friends, some of whose lives were completely upended, an experience that included being driven from the places into which they had invested blood, sweat and tears for decades in order to make a home for their families.
Despite the regrets I have about leaving Brooklyn two years ago-and I still miss it every day-I don't think I can properly express the gratitude I have for the people of Staten Island-friends, acquaintances, and in some cases complete strangers-who've shown me over these past two months the quality of character they have, regardless of how trying the circumstances they face might be. These are people who didn't wait to be rescued by some benevolent factotum from the Office of Emergency Management or staffer from the Red Cross.
They banded together to help their neighbors and their community recover, even if their lives had been devastated by the effects of Sandy. They cleared debris, provided provisions to desperate families, and raised money earmarked for the neighborhoods which had been effaced by one of the worst natural disasters this city has ever experienced. In my town, they even created a  toy drive-complete with Santa and his helpers-which brought smiles to the faces of scores of young children whose families didn't have the resources to give them a normal Christmas in 2012.
I recognize the cleavage that exists between newcomers to this borough and native-born Staten Islanders-a split that increases as thousands of other New Yorkers move to the borough and inevitably clog its traffic arteries with their cars-but one of the greatest impressions I was left with in the wake of Sandy was the sense of solidarity that extended throughout the broader community. Granted, this sentiment wasn't universal, but the generosity of spirit and lack of ill will reflected an essential goodness about the people who live here.
Growing up, I thought of this borough as a place my family would periodically visit in order to shop at the Staten Island Mall-even as we rolled up the windows in order to diminish the odor wafting from the Fresh Kills landfill-or to see a peripatetic relative who now lives in Florida. I never envisioned it as a place where I would spend a significant portion of my life; even after living here for two years I had an emotional remove from this part of the city.
But after witnessing firsthand  Staten Islanders response to the worst of circumstances-including dealing with officials attempting to compound castrophe with their own callous disregard for those suffering in Sandy's aftermath-it's hard not to identify with this borough. It's a response to be proud of, even if it goes unrecognized much of the time. One of my resolutions for the coming year is to see that I'm more cognizant of the spirit of self-reliance and community that characterizes my new home.