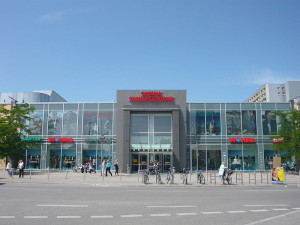 Update: There was evidently a lot of preparation that went into this rampage. 
More info on the suspected shooter, who's now believed to have killed himself after a confrontation with police, courtesy of Deutsche Welle. 
Islamic State supporters hail the Munich attack, naturally. 
A firsthand account of distraught Munich residents searching for answers by Rukmini Callimachi. 
9 fatalities have been confirmed. 
History repeats itself. This attack took place near the former Olympic Village, which was the sight of the Munich massacre, an Islamic terror attack financed by Mahmoud Abbas and the PLO.   Read More »