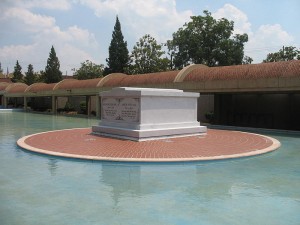 Martin Luther King Jr. is perhaps the most iconic symbol of this country's struggle for civil rights during the latter half of the 20th century. He also symbolized the aspirations-social, economic, and spiritual-of black Americans. That's why the official commemoration of his birth-marked by a federal holiday yesterday-is the perfect occasion to examine the parlous condition of Martin Luther King's heirs.
The latest edition of  Jamiel's Law examines the problems they currently face, including the concerted effort to ethnically cleanse them from the city of Los Angeles, a town which once served as a springboard to middle class prosperity for scores during the Great Migration. It also takes to task the shameful record of most-if not all-black elected officials in this country, who continue to pander to the Democratic Party's most cosseted constituency, even if it means they wind up on the short end of the stick.
How MLK Jr. would view today's current crop of black politicians is unknowable, but the impact they've had upon their constituents has been inarguably malign, as their lockstep  resistance to SB 1070-style bills and deteriorating economic prospects demonstrate. If only the politicians we elected represented our interests as Americans. Alas, they do not, something the late Terry Anderson knew well. Black or white, the men and women who are sent to Albany and Washington D.C. only care about those who are bankrolling their campaigns and bolstering their efforts to retain power, which is increasingly built upon the maintenance of ethnic lobbying blocs.
As we head into the second term of the Obama administration, it's important to remember that our current political dynamics rely upon balkanization, not unity of purpose, and the distribution of spoils, rather than the reductions of impediments to our pursuit of freedom. Notwithstanding the President's vainglorious opinion of his administration's achievements, some people know what's really happening. Kudos to Jamiel Shaw Sr. and the Shaw family-among others-for daring to point out that the emperor-as well as his many servitors-have no clothes.