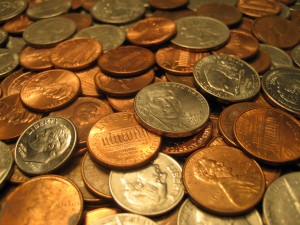 One of the mainstays of this administration's immigration policy is non-enforcement, coupled with an overwhelming tendency to deceive the public about what it is doing. Of course, its lapdogs in the mainstream media have been more than willing to facilitate this deception, so long as it bolsters the President's chances of enacting an even more sweeping wholesale amnesty. The notion that there might be Americans who hold a differing perspective is inconceivable within the media bubble.
Forget for a moment that a well-respected, private research university had already established that Obama and his cronies were lying about their dereliction of duty over a year ago. Or that the head of the House Judiciary Committee had repeatedly proven that this administration's deportation statistics were complete fabrications. Let's overlook that Mark Krikorian had written an extensively documented monograph which demonstrated how President Obama and his administration was thoroughly undermining immigration enforcement prior to the 2010 Republican landslide.
Unfortunately, nothing came of that historic election due to the slavish devotion of the new speaker to the Chamber of Commerce and its cheap labor at all costs benefactors. Something else that didn't change was the White House's commitment to eviscerating the remaining vestiges of immigration enforcement. So it comes as no surprise that a breakup of the most lucrative immigration fraud ring in recent memory was initiated by the Securities and Exchange Commission, and not the Bureau of Immigration and Customs Enforcement.
After all, why should the training of ICE agents be put to waste enforcing immigration law when they can be used to protect the profits of multi-millionaire NFL commissioners, becoming, in effect, the Who Dat Police, or nab malefactors trying to dump malicious pots of Chinese honey upon American shores? It would be amusing, if it weren't so tragic. The fraud-ridden nature of the immigrant investor visa is so transparent that even National Public Radio felt compelled to do a remarkably impartial story exploring its defects, which are evident to anyone who's done even a cursory examination of the program.
This is the exception to the rule, however, as the mainstream media-from those blissfully immune from the devastating consequences of open borders at NPR to the demagogues at the New York Times-lay down the party line on mass immigration. Like those charged with overseeing immigration enforcement in this administration, the ostensible "gatekeepers" are not going to do anything in their power to address one of the most pressing issues of our time. That is our job as citizens, and one that is worthy of our efforts.