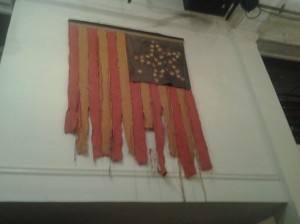 Earlier this week, I had the pleasure of attending the monthly salon held by the Irish American Writers and Artists  at The Cell theatre. Even though I had heard about this event previously, and had attended gatherings in other locations, this is the first time I had the opportunity to attend one of IAWA's Manhattan functions. The reason being that Kathleen Donohoe, Co-director of the IAWA-whom propriety requires I disclose is my cousin-was slated to read an extended excerpt from her forthcoming novel, The Ashes of Fiery Weather.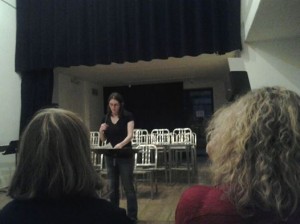 The Houghton Mifflin Harcourt book, which will be released in the fall of 2015, is the dramatic account of a multi-generational group of Irish-American women who have ties to the Fire Department of New York, either directly or through familial relationships. Although fiction, the story has its roots firmly planted in reality, as Kathleen's family has a proud history of firefighting in the streets of New York City and Long Island.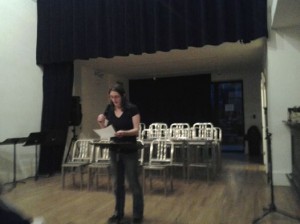 Although the catastrophic terrorist attacks on September 11th, 2001, which claimed the lives of 343 members of the FDNY and included the death of at least one member of 75 different firehouses, form an important backdrop for part of this story, the potential tragedy posed by the unique risks this group of men and women experience under certain circumstances necessitated by their job-beyond unique catastrophes suck as the 9/11 attacks-also forms a crucial component of her novel.
In addition to Kathleen Donohue's reading, the evening's events included a talk from a self-published, best-selling romance novelist from County Wexford, portions of a play which dramatized the bombing of Nelson's Pillar by Irish republicans, a beautiful rendition of a traditional Irish ballad, and a brief speech by Black 47 lead singer Larry Kirwan-who also serves as Vice-President of the IAWA-explaining the purpose of the cultural organization which hosted the festivities. The range of literary and artistic expression mirrored the breadth of Irish and Irish-American contributions to the arts in the 21st century, which builds upon an illustrious heritage.
Those of you who want to learn more about the IAWA can visit the organization's weblog, which is updated regularly, or its Facebook page. You can also read some of Kathleen's writing on her website, which I recommend highly.