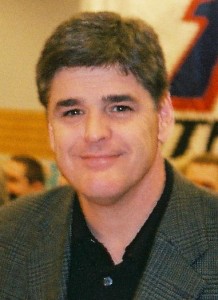 The shortcomings of Sean Hannity as a cable news host and interviewer are widely known, yet he deserves some credit for interviewing Dennis Michael Lynch, despite his network's seeming embargo of any information critical of its CEO's dogmatic open borders agenda, on the day America celebrated its independence from its colonial master, Great Britain. You can view part of this interview, and read a rush transcript, on the FNC website.
I urge you to pay particular attention to the discussion of the well-organized campaign by Soros-bankrolled, La Raza affiliates like Casa de Maryland to impute racism to the dissent expressed by patriotic American citizens. This tactic will be employed with increasing frequency as the cheap labor lobby and its allies redouble their efforts to push the Gang of Eight monstrosity over the finish line in the House of Representatives. Kudos to Sean Hannity for bringing this issue to the attention of a national audience, however belatedly.
Let's hope this is the beginning of  a trend.