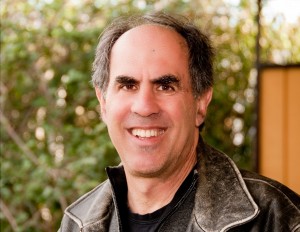 One of the most incisive, astute observers of the growing income inequality and stratification that characterizes large portions of this nation's economy is writer Mickey Kaus. Unique among his colleagues for being a prominent voice within the mainstream media and yellow dog Democrat who opposes the mass, unskilled immigration which the institutional left and its press organs glorify, he now writes a regular column for the conservative Washington D.C. online news magazine The Daily Caller.
Kaus's voice is essential, because it represents the last concrete manifestation of New Deal liberalism untethered to the Democratic Party's post-1965 infatuation with empowering "new" minorities, even at the expense of the working class Americans who were once the indelible anchor of that party's base. The historical transformation of the Democratic Party from an ostensible ally-if not tribune-of blue collar and impoverished Americans into a political force comprised primarily of servitors to corporate interests and ethnic lobbyists is no more apparent than in the current "debate" over enacting yet another sweeping legislative amnesty.
An unintentionally hilarious illustration of this change can be found in a column written by New York Times Editor-in-Chief Bill Keller which attempts to persuade skeptical liberals that embracing the Gang of Eight scheme is in their best interests. You can pinpoint the exact moment when elite liberal opinion keelhauled its followers when he touts the benefits of this bill by approvingly citing the open borders libertarians at the Cato Institute.
This is why watching the interview of Mickey Kaus by the Center for Immigration Studies is absolutely necessary for those of us who want to know why and how the ostensible political successor to Jefferson and Jackson came to embody the most unpalatable values of aristocratic, east coast elitism while at the same time becoming the  implacable foe of ordinary, working class Americans-even those who are critical to its electoral success.
I urge you all to watch this conversation closely and use it to pose some tough questions that Democrats have been dodging about this momentous plan to fundamentally transform America. The open borders caucus-which includes virtually every single elected Democratic in the nation's capital-needs to be held to account for its decision to abandon its constituents.