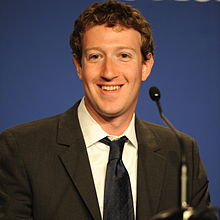 In this case "reform" means a plan to further immiserate the American taxpayer in order to defray the costs of expanding upon our system of open borders, not what normal, rational people think of when they use the word reform. Nevertheless, I fully concur with Steve Sailer's opinion that the most effective political strategy opponents of the Gang of Eight scheme could pursue-at least, in cyberspace-is to make the CEO of Facebook the public face of this odious bill. The manipulative strategy he-like most advocates of this plan-have used in order sell this crap sandwich to the public has not sailed over the heads of leftist D.C. policy wonks who have a more diversified political portfolio, as Politico has noted.
We never believed that Zuckerberg's project-whose website is so technically and aesthetically feeble that it seems almost like a passive aggressive demand to import Web designers from abroad-would persuade genuinely patriotic conservatives to abandon their principles. However, if we can convince diehard leftists to question their support for this potentially ruinous immigration bill, so much the better.
Let's make the face of evil the face of a truly evil piece of legislation.