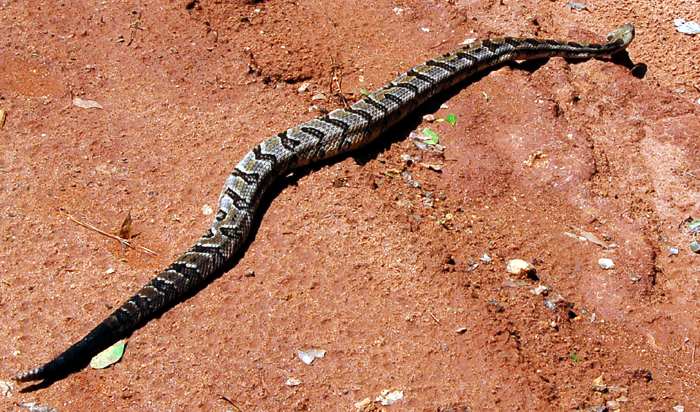 Today's Daily Rattle cuts a wide swath across the political landscape, including stories about the ongoing carnage of the Mexican war against the narco cartels, some high profile endorsements of Mitt Romney by immigration enforcement advocates, and a potential reentry into the political realm by our good friend Russell Pearce. But first, we examine the continued success of Alabama's landmark HB 56, which has transformed the economic fortunes of many Alabamians for the better while causing its enemies-including the Obama administration-to redouble their efforts at thwarting the will of the people. It turns out that Alabama's immigration enforcement law has cut statewide unemployment once again, an inescapable fact that FAIR has some fun with in its reportage of this underreported news. The Federation for American Immigration Reform report analyzing state unemployment statistics post-HB 56 is devastating to the proponents of the discredited "jobs Americans won't do" theory, although it won't stop this administration from waging war against Alabama, with willing partners inside of the state.
Moving north, we find a promising bill pending in New Hampshire that would deny college tuition discounts to illegal aliens residing in that state. Currently, the only requirement to pay in-state tuition is that you have lived in New Hampshire for a calendar year prior to registration. Although the struggle against statewide mini-DREAM Acts has been a tough slog, with some disappointing setbacks this year-including Californians failing to get a repeal of AB 131 onto November's election ballot-there have been some notable successes. For example, the people of Maryland will be able to decide for themselves whether or not they want to repeal their legislature's Dream Act as they vote in the upcoming presidential election. Proving yet again that citizen activism in this arena yields results.
As we head over to the Windy City, we find a former "massage parlor" operator  convicted of human trafficking for impressing four foreign women into sexual slavery. Unfortunately, this is not an anomaly by any stretch of the imagination, as this disturbing briefing by FAIR makes clear. Staying in the Mid-West, we find a surprisingly well-reasoned editorial by the stridently open borders Chicago Tribune which takes the Cook County Board to task for its sanctuary policies. Of course, the Obama administration has done its best to ignore Cook's flagrant violation of the law and endangerment of American citizens, which shouldn't surprise anyone who's been paying attention to this issue. On a much less exasperating note, Minnesota has decided to adopt Secure Communities, the 27th state in the nation to do so.  If only the leaders of this state were as sensible as those in the Land of 10,000 Lakes. Over on the Great Plains, Kansas Secretary of State Kris Kobach is fighting hard against a cheap labor amnesty being pushed by the state's agri-business interests and duplicitous politicians. Modeled on the dreadful Utah Solution, this plan is not only of dubious legality, but could have a potentially devastating impact upon those Kansans who remain mired in unemployment.
The individual statistics of crime, death, and perpetual unemployment are part of a vast fabric of human misery that our alleged gatekeepers in the mainstream media continue to ignore, with a few notable exceptions. This Miami Herald story describes the saga of Kesler Dufrene, an illegal alien who murdered three innocent Americans-including a 15 year-old girl-in a killing spree after a Florida judge had ordered him deported back to Haiti. The catch and release policies pursued by this administration will only lead to more tragedies of this sort as its wholesale administrative amnesty-including the de facto amnesty of Haitians granted Temporary Protected Status-allows hundreds of thousands of Haitians to remain in the United States in perpetuity. But don't worry, John Morton and his bureaucrats at ICE have appointed a Public Advocate. For Americans besieged by criminal aliens? Of course not! For illegal aliens. Read the story for yourself. Perhaps in addition to advising illegals on how to evade justice, he can also suggest ways of exploiting our government's generous food stamp programs, which inordinately benefit illegal alien households. Speaking of the Caribbean, the Washington Post reports on a tragic boat accident that has taken the lives of Dominicans seeking to enter the U.S. illegally through Puerto Rico, a problem that is nothing new, as this 1987 piece from Time makes abundantly clear.
The outrages emanating from this administration include, let us not forget, the continued obstruction of any and all congressional investigations into Operation Fast and Furious, which isn't surprising when you consider the scope of its malfeasance and abuse of power. For a brief  overview of how extensive federal involvement in these gunwalking cases were, check out this article by the St. Louis Gun Rights Examiner, which gives you a taste of the alphabet soup of federal agencies involved in this harebrained scheme. The ostensible rationale for Fast and Furious was to apprehend high-level cartel leaders in Mexico, much like the man Mexican police recently arrested whose cartel received guns courtesy of this administration. The havoc wrought by administration officials comes into stark relief when you consider the insidious spread of Mexican and Central American drug cartels inside of the United States, a phenomenon illustrated vividly by the beheading of an Oklahoma teen by Mexican gangbangers. For a full run-down of the most prominent incidents of cartel driven violence, I suggest you check out the most recent issue of the M3 Report, an invaluable resource in this regard.
Fortunately, there are still public officials willing to stand up for the rights of American citizens. The most prominent among them being, of course, embattled Maricopa County sheriff Joe Arpaio.  Sheriff Joe has filed an appeal of the decision to limit his immigration authority, a move by the Obama Justice Department that was undertaken solely out of political spite, as attested to by numerous sources outside of Sheriff Arpaio's office. This administration can brook no opposition in its policy of unfettered access to the United States by illegal aliens, and any public servant that opposes it should expect political and legal retribution from Obama's cronies in the Department of Justice, led by Attorney General Eric Holder. Sheriff Joe Arpaio's refusal to quit, in spite of new challenges posed by open borders Democratic apparatchiks, is inspiring. It's refreshing to see such sustained resistance in the Grand Canyon State, including by former Arizona Senate Majority Leader Russell Pearce, who has recently filed to run in the reconstituted Legislative District 25. Let's hope that the voters of District 25 reward Senator Pearce for his years of dedicated public service on behalf of Arizonans and Americans. Let's also hope the congressional seat being vacated by former congresswoman Gabrielle Giffords is filled by a staunch constitutionalist who believes in upholding the integrity of our southern border. Although the race is still fluid, there are a lot of promising candidates looking to replace Gabby. As we remain in the southwest, we find that the battle over illegal alien driving privileges remains a contested issue in the state of New Mexico. Even as courageous Democratic Representative Andy Nunez pushes to repeal driver's licenses for illegals, the treason lobby fights to maintain New Mexico as one of only two states that upholds this insane policy. A policy that opens up the United States to future 9/11s.
Moving to the west coast, we have an update on the case of an Oakland man living here illegally who is in need of a kidney transplant. As the San Jose Mercury News points out, there was a willing donor for Jesus Navarro-his wife-and a private funding stream, but no hospitals were willing to perform the operation because of the prohibitive expenses involved in post-transplant followup care. Now the University of California-San Francisco has agreed to perform the transplant after a lobbying campaign by Change.org. The costs entailed by caring for illegal aliens living in this country are extraordinary, as the case of the severely brain damaged Guatemalan patient Luis Alberto Jiménez illustrates.
Also costly, albeit in a more direct way, is the reversal of L.A.'s impound policy with respect to unlicensed drivers. Police Chief Charlie Beck and Antonio Villaraigosa have  succumbed to political pressure-not that the man not so affectionately known as Viva LaRaza needed much pressure-and increased the risks involved in driving through Los Angeles. Larry Elder delineates just why this policy change is so deranged in a fantastic column published in the L.A. Daily News. This is why so many Californians supported the political career of Pete Wilson, a staunch foe of the policies that have cratered the once-golden state. Interestingly enough, the former governor of California has joined immigration warrior Kris Kobach in endorsing Mitt Romney. Whether his support will boost Romney's flagging presidential campaign, or help him to capture California's 172 delegates to the Republican National Convention, is anyone's guess.
One of the most recent instances of our misguided immigration policies compromising our national security involves the plot to destroy the U.S. Capitol-in a self-immolating bomb attack-by an Arab-Muslim illegal alien living in Virginia named Amine El Khalifi. Of course, you would learn none of these details if you were to rely upon the inveterately untrustworthy narrators in the mainstream media. In order to discover the true origins of this plot you must read this James Fulford entry on the foiled terror attack. Once again, the Internet steps in the for the paid shills of the MSM, especially on borders, language, and culture. Something else you won't hear mentioned by anyone in the press corps is the devastating impact unfettered immigration has upon the American job market. For that, you have to go to the inestimable Ilana Mercer, who has an infuriating post on her blog exploring in detail how highly skilled American engineers are being systematically discriminated against in the search for a never-ending supply of cheap, imported labor.
The obliviousness of our nation's media dinosaurs is illustrated vividly by the Rattle's final story, which posits some unheralded heroes for 2011′s Person of the Year. Unlike the clueless editors at Time, Kathleen Millar has her priorities in order. Her Foreign Policy Association essay delineates very clearly what the difference is between a media-generated phenomenon and true bravery. Her conviction that political prisoner and dedicated Border Patrol agent Jesus Diaz, the late Brian Terry-victim of this administration's asinine gunrunning to Mexican drug cartels-and Dakota Meyer-a Medal of Honor winner and courageous United States Marine-are the true People of the Year is worth repeating in this space, if only because it exposes the gulf between what the fifth estate idolizes and what ordinary Americans value. Although the continued plight of Agent Diaz, as well as the horrific policies that led to Agent Brian Terry's death, have both been well documented by American Rattlesnake, the heroic actions of Corpsman Dakota Meyer are less well known. For an overview of how Meyer tried to defend his fellow citizens, in spite of the opposition of his own government, I suggest reading this informative Fox News story. As we put this month's Rattle to rest, let's remember that this country has may heroes, both in and out of uniform.