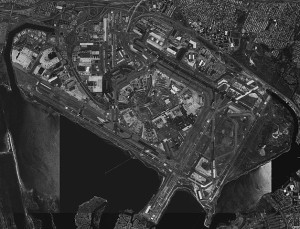 As most of you probably know, a federal judge has blocked portions of President Trump's executive order pertaining to refugees from 7 Muslim majority nations. Josh Blackman has published a good summary of what this injunction accomplishes, as well as a copy of the temporary restraining order itself. According to reports, it applies to a few hundred foreigners who were either on American soil or on their way to the United States before the EO was issued. Although these individuals have temporary avoided the fate of the character portrayed by Tom Hanks in The Terminal, it's worth noting that there are much bigger issues at stake in this debate.
The open borders know nothings have deftly exploited the ignorance of large swathes of the American public to score a public relations victory against a man whom they've impotently warred against for over a year. Ironically, one of the refugees Democratic partisans claimed to be rescuing was able to succinctly explain why our new President's immigration policies were in fact pretty reasonable. Beyond the simple observation that this executive order is not a ban on Muslim refugees, we have to confront the truly bizarre notion that our current refugee resettlement policy is somehow beneficial to American citizens. While some armchair analysts on social media have made the assertion that this is not the point of refugee resettlement-a point on which we agree-others have claimed that not importing tens of thousands of Muslim refugees from abroad poses a risk of future terrorism. By this token, Japan-which has a de facto ban on Muslim immigration-should be as unlivable as Afghanistan or Pakistan. Or, at the very least, have as many terrorist attacks as Turkey.
It's a patently absurd suggestion, yet one which is repeated without shame by open borders apologists who have no rational justification for our country's bizarre refugee resettlement program. Just as the beliefs of Angela Merkel and Francois Hollande-two European leaders who have presided over an unprecedented spree of Muslim terror within their countries-is a laughable excuse to invite in potential security risks, so to is the misguided notion that we're creating terrorists by not letting potential terrorists onto American soil. Nearly half of the refugees admitted to the United States, and over 30% of those admitted since the 9/11 attacks, are Muslim. To comprehend why this is such a problem you need only scroll through a week's worth of posts on Refugee Resettlement Watch.
Leaving aside the potential for terrorism-both domestically and abroad-exploitation of the welfare system, and crime, there's the fundamental incompatibility of cultures. As the economist Nassim Taleb has pointed out, Americans expect foreigners who come here to accept American values and customs-and at a bare minimum, not to impose their values upon us. Whether or not this is a realistic expectation is another matter, but the idea that every person coming here does so because they want to become part of American society-a notion regurgitated endlessly by open borders advocates-is simply preposterous.
Even those who don't pose a direct threat to the health and safety of American citizens-who don't engage in honor killings, as dozens of Muslims families in the United States do each year-hold beliefs that are fundamentally at odds with those which shaped this nation. While those views are normal in Iraq, Somalia, or Syria, they are not in the United States, and we should not attempt to normalize them-to borrow a phrase from the unhinged left. President Trump's order, however crudely executed, was the right thing to do. Hopefully, it's just the beginning of a completely new approach to this vital issue.