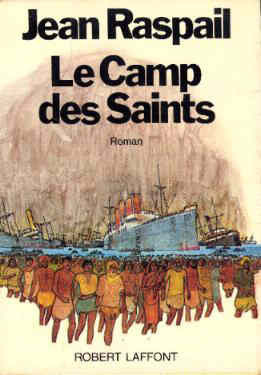 President Obama's last week in office has brought with it a flood of breaking news. The biggest story, of course, is his commutation of Chelsea Manning's 35 year prison sentence. My own impression is that his decision is designed as a cynical bit of legacy-building, with the added benefit of perhaps inducing Julian Assange to leave the Ecuadorian embassy. Although that prospect appears increasingly remote, it very well might have factored into his judgement. Overlooked in news coverage of the Manning commutation is the grant of clemency to Oscar Lopez Rivera, a leader of the Marxist-Leninist Puerto Rican terror group FALN. Like Bill Clinton's pardon of previously released FALN terrorists, which was intertwined with his wife's Senate bid in New York, this decision was politically-based. In this case, as a parting gift to violent socialists who still comprise a significant portion of the Democratic base and will populate future revolutions.
Another early Christmas present for the hard left  comes in the form of the President's revocation of the federal government's Wet Foot, Dry Foot policy. It should be recalled that the policy itself was implemented prior to a pivotal election year, when former President Clinton was attempting to empty Guantanamo Bay of Cuban refugees. In order to prevent a repeat of Mariel-which sunk a young Bill Clinton's chances of being reelected governor of Arkansas-he struck a deal with Fidel Castro which limited the number of Cubans who would be allowed to enter the United States. As Humberto Fontova astutely points out, one of the unreported effects of this adjustment will be an increase in the number of dependents flowing into the United States with a commensurate decrease in the amount of skilled professionals immigrating.
Even as the Obama administration's days draw to a close, it continues to imperil the health and safety of ordinary American citizens, as ICE and CBP effectively serve as a shuttle service for unidentified illegal aliens under the pretext of being reunited with family. How many innocent people will meet the same fate of Sarah Root because of this willful indifference to the lives of Americans? Even  as people living throughout the United States are placed in imminent danger through the reckless ideology of the outgoing administration, the tide of refugees from Asia, Africa, and broken nations like Haiti shows no signs of ebbing. The conditions Barack Obama and his lawless bureaucracy have established bear all the hallmarks of the disaster we've seen unfold across Europe over the past 2 years.
Unfortunately, there are also ominous hints being dropped by President-Elect Donald Trump, who has responded favorably to proposals to salvage his predecessor's patently unconstitutional administrative amnesty. In addition to going back on one of the central planks of the platform upon which he was elected-and deflating any enthusiasm felt by his staunchest supporters-this maneuver would significantly enhance the prestige and power of the very worst people, e.g. Paul Ryan, John McCain, and Lindsey Graham. The idea that one of the first domestic policy decisions will be to embrace the instincts of open borders fetishists and neoconservatives is unconscionable. If Trump had campaigned on a promise to continue the disastrous immigration policies of the current administration, he never would have made it past New Hampshire. This is an idea which needs to be categorically rejected by any right-thinking immigration patriot.
In order not to black pill the majority of our audience, we should leave you with a bit of good news from abroad. It seems that Norway has finally shown some of the Scandinavian backbone which Sweden surrendered several centuries ago. While the Norwegians haven't ejected every jihadist apologist and Muslim fifth columnist from their nation, 2016 did see a record number of deportations. Although too many of these deportees were Europeans, it's significant that there is a growing movement within that country to assert its sovereignty in the face of a Muslim population that has grown to nearly 150,000.
Perhaps it's not too late to save Europe.