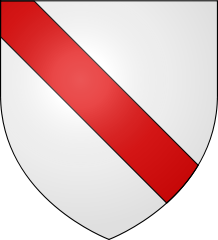 Update: Stop carping about your subjugation, you nasty Islamophobe! 
This time in France, a nation where 200 people have been murdered-some after undergoing indescribable torture-and over 800 people maimed in the past year alone. Just as previous generations pondered important questions, e.g. is it live, or is it Memorex? So too we have to repeatedly ask ourselves, is it Islam or insanity? Does it really matter to the past or future victims of Islamic rage? We shouldn't be asking why they hate us, we should be asking why they are still here. Also, what sort of collective psychosis produces pictures such as the one accompanying this article? The fact that there are soldiers and policemen protecting mosques while the men who worship within them systematically murder helpless Europeans symbolizes how besieged Western civilization is at the moment.
The fact that the vast majority of citizens in countries like Germany now recognize that Islam does not belong in their country might be reassuring if their rulers cared about their lives and concerns, but there is absolutely no indication that they do. In fact, quite the opposite. Europe is now led by men and women whose chief response to this ongoing terror is to deny reality. Don't expect these people to acknowledge the dreadful mistake they've made, a mistake which condemns hundreds of millions of Europeans to a bleak future dominated by fear and despair. The invasion will proceed until the people of Europe decide to stand up to this new form of multiculturalist despotism and stand against the sort of vibrant diversity which asks them to surrender their fundamental values.