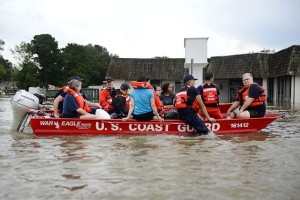 Update: Amy Curtis has also set up a GoFundMe for her friend Charlie Watson, who's lost his house. Charlie's Flood Relief Campaign.
This video from The Weather Channel illustrates the breadth of the devastation, but also the depth of humanity, people in Louisiana are experiencing at the moment. Nearly a decade after Hurricane Katrina struck the Gulf Coast-and effaced large parts of New Orleans in the process-residents of Baton Rouge and the southern portion of Louisiana have been beset by flooding on an unprecedented scale.
For those of you who would like to help, CNN has provided some helpful links to organizations, including Samaritan's Purse and a GoFundMe campaign by Louisiana Strong, which are assisting survivors of this catastrophic event. I urge you to contribute to the effort in whatever way you can.