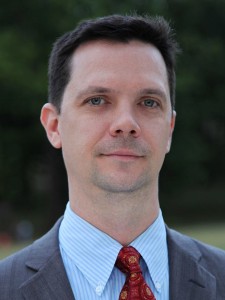 This is Election Day in New York City-among other localities-which means that we will be choosing a replacement for El Bloombito-who has other priorities-as well as numerous members of the City Council. For those readers living in Astoria, we recommend Daniel Peterson. Seeking the seat of outgoing councilman Peter Vallone Jr., Mr. Peterson has spent years trying to improve his community, most of it in the private sector-unlike most of those seeking to run our lives-and is, I readily concede, a good friend. Those seeking a capable representative, and a good steward of their tax dollars, could do much worse than electing him to represent their interests.
Another candidate from Queens who merits consideration is Craig Caruana, who has mounted a spirited challenge to the Crowley political machine, a wholly baleful influence upon the civic culture of that borough. If the  loathsome history of the Crowleys weren't enough to persuade you to vote for Mr. Caruana, the crusade against his candidacy by militant open borders fetishists should put undecided, patriotic voters firmly in his camp. Which brings us, finally, to the potentially disastrous consequences of a Bill DeBlasio mayoralty. Although we make no endorsement in the mayor's race, the ostensible allies of Mr. DeBlasio leave us queasy, to say the least.
We recommend visiting our good friends at The Silent Majority No More, who have some disturbing video of the amnesty crowd's wish list for the presumptive incoming mayor of New York City. Regardless of how you vote later today, keep in mind the potential consequences of your decision. As we've learned repeatedly, election results matter.