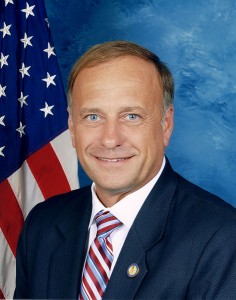 As the gangsters in the Senate continue to thwart any attempt at improving an irredeemable piece of legislation, many people are wondering what's happening in the lower chamber of Congress. Jonathan Bernstein has a surprisingly insightful entry on the Washington Post's Plum Line blog which partially answers that question. My own view tends to agree with the assumption that most of the real action on the Gang of Eight scheme will take place in the Senate, once this dross is rubber-stamped through the Judiciary Committee. 
House conservatives-actual conservatives, not shills for the cheap labor lobby-have come out with their own plan for preventing this disaster from taking place. Of course, the open borders mouthpieces in the media-including those at the quasi-news, liberal website Buzzfeed-have taken pot shots at the few congressmen willing to buck elite consensus. Nonetheless, I think the concerns of the conservative leadership of the House are worth listening to, especially when the elected leadership of the House of Representatives is sorely lacking in courage and discernment.
Wisdom is a neglected virtue, and is in short supply in the halls of Capitol Hill. Yet there are still those with the ability to apply their knowledge to an important task. Let's stand with them, however few in number.