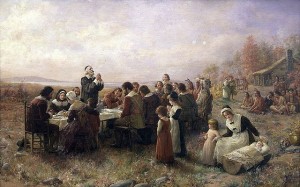 On this holiday, we would just like to extend our gratitude to all of our readers. For those of you who are still following American Rattlesnake, we give thanks. One thing we can all be thankful for is that Agent Jesus "Chito" Diaz is no longer separated from his family because of a manifestly unjust verdict. We join in the sentiments expressed by the Law Enforcement Officers Advocates Council, who've gone to great lengths to highlight the injustice perpetrated against Agent Diaz, as well as numerous other Border Patrol agents punished for executing their mission to defend this nation's southern border.
We'd also like to extend our thoughts and prayers to the people of Staten Island, Queens, and Brooklyn who continue to suffer from the consequences of Hurricane Sandy. The Village Voice has published a wonderful piece which illustrates the power of people uniting to accomplish goals when large institutions have fallen short of the mark. Once again, here's a list of local relief efforts you can join if in the charitable mood.
Finally, here are a set of links which explore the real meaning of Thanksgiving. First, a reflection we published last year about the contortions of American history open borders zealots employ in order to advance their narrative. Also, a meditation upon the all too often forgotten blessings of a free market economy which William Bradford and the Plymouth Colony were forced to learn through painful experience, courtesy of Paul Solman and the PBS Newshour.
Hopefully, you and your loved ones have much to be thankful for this season.