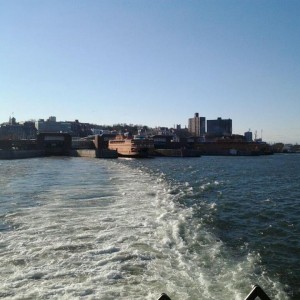 Today is Election Day-the people of Dixville Notch having already passed judgment in their characteristically decisive manner-and as such marks the conclusion of a seemingly interminable presidential campaign. We at American Rattlesnake make no official endorsement in the presidential race-although there are some down-ballot races with candidates worthy of support, if you're opposed to the current administration's  extraconstitutional, administrative amnesty. However, in the interests of voter education we will link to the Federation for American Immigration Reform's analysis of the immigration stances of the two major party nominees.
While some disavow the utility and/or ethics of participatory democracy-including some of my best friends-still others believe it to be obligatory, if exercised for a principled  purpose. I won't tell you how or whether to exercise the franchise, but will continue to urge you to be involved in your community, whether that means your state, city, or merely your local neighborhood/town. That could mean casting your ballot for that rare politician worth supporting, but more often than not it's simply standing up and defending your values, regardless of the consequences.
One of the lessons we've relearned over this past week is that the most enduring form of community has nothing to do with elected officials or government, apparatchiks. That's why I want to emphasize, once again, the urgent, desperate need of  tens of thousands of people whose lives were irreparably damaged by Hurricane Sandy. I'll be back with more expansive posts on this subject-focusing on other impacted areas-in the immediate future, but for now I'd like to once again highlight the coastal communities of Staten Island which, like most of the borough, have been gutted.
One of the ways you can help is by donating to the Oakwood Beach Rescue Fund, which was established by a close friend that does not live on Staten Island but who recognizes the suffering experienced by her friends since Hurricane Sandy landed upon our shores. You can also contribute money, goods or service-if you happen to live in close proximity to the location-to a Chipin another close friend of mine has established. I'm republishing her words below because they need to be read by everyone who might not grasp the full import of what has happened to this island.
When my father read my grandfather's eulogy, he, in a choked up voice and with tears said he was the man who would help you even if he didn't know your name. My father Gregory is that same man. I'm hoping to carry on that legacy. Though I have spent many hours at the hospital, I have an internal need to branch out as much as possible to help my fellow islanders. I need not know your name, only that you need me.
I need the help of all of my friends around the world. You have done it before, I know I can count on you. Please help my friends, my family, my people.
If you can not send money, bring your hands, we need you. Or send your wares to Mollie Ryan's Publick House 2574 Arthur Kill Rd Staten Island NY 10309.
Peace and Love.
For those who will be voting today,
here's some information
you might need in order to cast your ballot, courtesy of the Wall Street Journal. The Board of Elections also has important information on
poll site changes
  necessitated by the impact of Hurricane Sandy. For those of you who decide not to vote, I urge you to volunteer your time at a site where
New Yorkers
or
New Jerseyans
are in need. For those who can do neither-because of the events of the past week-rest assured, you are in our thoughts and prayers.