Over the past two years Americans have seen the issue of illegal immigration take center stage after being relegated to the periphery of national political debate for so many years.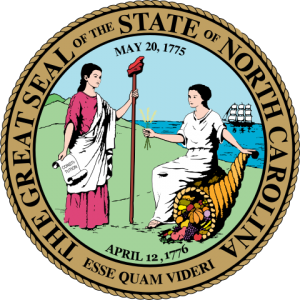 The divided-and misleadingly named-Arizona vs. U.S. Supreme Court decision, which upheld one key enforcement provision of SB 1070 while invalidating others, the unilateral administrative amnesty which the Obama administration has used to bypass Congress, and the systematic abandonment of federal immigration law by individual states-including New York-have all brought the battle over American sovereignty to a head in this volatile election year. 
That's why I'm pleased to announce that our friend William Gheen, founder and president of Americans for Legal Immigration Political Action Committee, will be participating in a crucial gathering in his home state of North Carolina this weekend-beginning today-which is focused upon addressing one of the most important subjects not being discussed by the two major party nominees during this election year.
The iiiMPACT Conference is something that I urge all North Carolinians to attend-if possible-and those living outside of the state to watch via this link. The details are provided below.
A free, bipartisan educational event featuring leaders and experts on the state, local, and national levels who will share their expertise and knowledge to discuss the impact of illegal immigration in North Carolina check out iiiMPACT to register and for more information. 
We'll dive into this educational event with a viewing of Dennis Michael Lynch's ground-breaking documentary, They Come to America. A comprehensive and in-depth look at the reality and the costs of illegal immigration in America, this movie will help to educate the public on this issue on the national level. Step beyond the media pundits' racially charged sound-bites into what's really going on in our cities and along America's border. 
Saturday we'll get local with speakers, candidates, state and local officials and citizens starting with small workshops on specific aspects affecting North Carolina and continuing on to a town hall style panel discussion in the afternoon. Lunch will be provided with several keynote speakers from North Carolina. Attendees will come away with a wealth of knowledge about the issues themselves, what their elected officials are doing, and what can be done to protect our citizens while maintaining legal immigration laws. 
Can't attend in person? The iiiMPACT afternoon Town Hall will be broadcast live on the web! Watch it here. 
FRIDAY AUGUST 10TH 
New Hanover County Northeast Regional Library auditorium 

6:30pm Meet & Greet 

7pm "They Come to America" followed by a Q&A with Dennis Michael Lynch 
Free parking in front of building.
SATURDAY August 11 iiiMPACT Conference 
Cape Fear Community College Schwartz Center 
9am: registration begins 10am: iiiMPACT WORKSHOPS:
The impact of illegal immigration on:
JOBS, PUBLIC BENEFITS & PUBLIC EDUCATION
CRIME, THE JUDICIARY & PUBLIC SAFETY
VOTER INTEGRITY, VOTER I.D., & ILLEGAL IMMIGRANT ADVOCACY
SPECIAL INFLUENCE, LEGISLATION & ELECTIONS 
12-1pm: Lunch with keynote speakers 
1-3pm: Town Hall Discussion 
iiiMPACT SPEAKERS/PARTICIPANTS:
William Gheen, ALIPAC
Ron Woodard, NCListen
Maureen Wilson, NCFIRE
James Johnson, NCFIRE
Sheriff Sam Page, Rockingham County
Rep. Mike McIntyre
Rep. Frank Iler, Co-Chair NC House Select Committee on Immigration
Senator Thom Goolsby
Chris Millis, NC House-elect
Curtis Wright, Cumulus Broadcasting, Inc.
Ilario Pantano, Author & Radio Commentator
Dennis Lynch, Film-maker
Pastor Tony McGhee, Radio talk show host; The Frederick Douglass Foundation
Hayley Hall, Soprano performing the National Anthem
Jude Eden, Conservative activist & wife of a legal immigrant