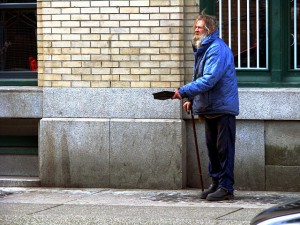 Now that the election season is heating up, most of you-at least, those of you who are registered voters-will be bombarded with tons of direct mail by candidates and their benefactors seeking to extract money from your wallets, which they will then insert into their campaign coffers. Courtesy of Joanna Marzullo, we have a suggestion by NY ICE member Ralph of how to respond when the political class begins trawling for cash. 
A suggestion to those of us who receive solicitations by mail for political contributions. These are typically personalized with your name and address and include a postage paid return envelope. What you can do, with very little effort, and still deliver a powerful pro-immigration enforcement message, is writeacross on the personalized return return that you won't contribute money until the law is enforced against all illegal aliens. Then return it using the enclosed postage paid envelope!
This is:
1. A very easy way to go on the record in support of the enforcement of existing laws regarding illegal mass immigration.
2. The solicitation of postage paid envelope costs them approximately one dollar each time the returned envelope contains no money.
3. It conveys a powerful message with your handwritten annotation that you won't donate any money until immigration laws are enforced.