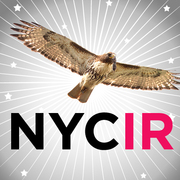 The withdrawal of Rick Santorum from the battle for the GOP nomination brings with it new speculation over the path ahead for conservatives. Santorum's exit from the Republican presidential sweepstakes dashes the hopes some may have harbored of casting their ballots for a Gingrich-Santorum ticket this November. On the other hand,  Congressman Ron Paul's supporters have seized upon this development in order to argue on behalf of their candidate as the only conservative alternative to Mitt Romney.
Whatever comes to pass, it will undoubtedly be an fascinating fall campaign. That's why I urge all who are able to join me at the upcoming quarterly meeting of the New York City Indie Republicans in the Abe Lincoln Room of the 3 West Club. We'll be discussing a host of issues-including, hopefully, the latest developments in the 2012 election-and you can ask me questions during what will likely be a lively Q&A session.
You can RSVP at the NYC Indie Republican Meetup page, where you'll also find some information about a great liberty-oriented, independent-minded Republican organization which exists in the depths of Manhattan. Who would believe it?
Hope to see you all there!