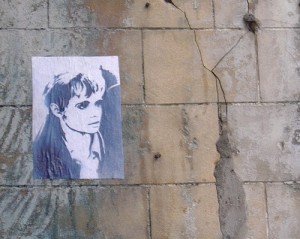 We're taking a break from our election coverage in order to commemorate the anniversary of the death of a wonderfully talented independent actress, writer, and director named Adrienne Shelly. For those of you not familiar with her all-too-brief life, Adrienne Shelly, nee Levine, was a Queens native who pursued an acting career under the tutelage of independent filmmaker Hal Hartley.
Unfortunately, she achieved her greatest fame not in life, but in death. November 1st marks the day when, four years ago, Shelly was murdered in her West Village apartment by an illegal alien day laborer from Ecuador named Diego Pillco. That's why, instead of rejoicing in her burgeoning directorial career-which culminated in the critically acclaimed comedy, Waitress-or helping his wife raise their lovely daughter, Andrew Ostroy is forced to memorialize his slain wife with a foundation in her name. He's also bravely exposed the negligent contractors who allowed a criminal like Diego Pillco to thrive in their industry, by suing them for knowingly employing the individual who so callously took Adrienne Shelly's life.
Thank goodness there are people like Mr. Ostroy out there, otherwise the fate of this country would look even more bleak than it does at this moment in time. In order to celebrate Adrienne's life, I suggest you watch a moving tribute to her uploaded to Youtube several years ago.
As long as someone lives on in our memories, she'll never truly be gone.