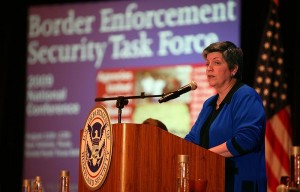 Watch today's testimony by Secretary Janet Napolitano. 
Tags: Alabama, amnesty, C-SPAN, chain migration, Charles Grassley, Charles Schumer, DACA, Deferred Action for Childhood Arrivals, Department of Homeland Security, DREAM Act, DREAMers, family reunification, Hawaii, illegal aliens, immigration, Janet Napolitano, Jeff Flake, Jeff Sessions, Lindsey Graham, Marco Rubio, Mazie Hirono, Mexico, New York, News and Analysis, Pat Leahy, Registered Provision Immigrant, RPI, Sheldon Whitehouse, Ted Cruz, Texas, U.S. Senate, Vermont
This entry was posted on April 23, 2013 at 3:46 PM and is filed under Analysis, News and Analysis. You can follow any responses to this entry through the RSS 2.0 feed.