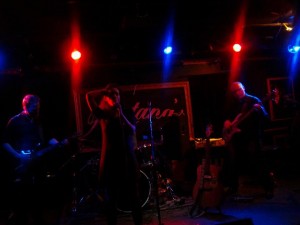 The musician above is Nehedar, one of the talented artists showcased in a concert held at Fontana's last week whose proceeds were earmarked for victims of Hurricane Sandy. In addition to the donations collected from ticket sales and merchandise, attendees were also able to contribute to Masbia, a nonprofit soup kitchen and food pantry in Brookyn and Queens, by texting  "SOUP" to 20222.
One of the great things about the Lower East Side is the art and culture of the neighborhood, which sometimes takes unusual forms-such as that odd street painting which depicts creatures you'd probably find attacking Pepperland.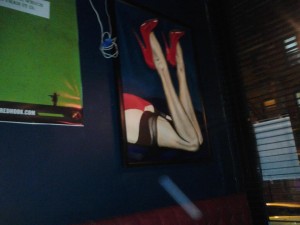 The motif at Fontana's was just as interesting, albeit in a much more structured way. Focusing mostly on classic American women, cars, and iconic stars of the silver screen.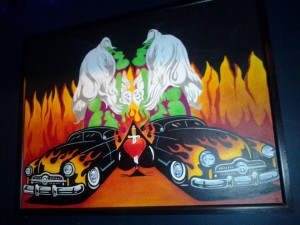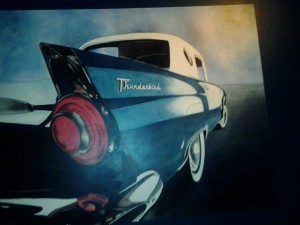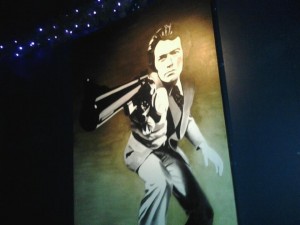 The musical portion of the evening-that part which I was able to view-was even more entertaining.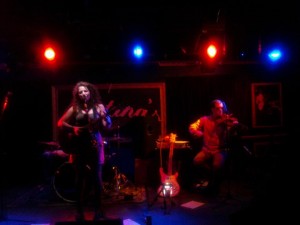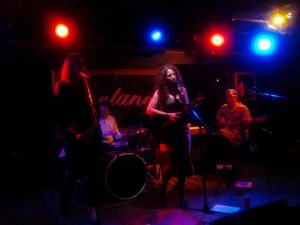 Hannah Elka Meyers performed a short set of her upbeat anti-folk tunes, including one of her staples, Wool Socks. As a folkie, I heartily approved.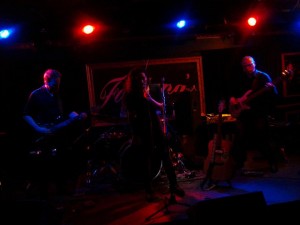 Even though I wasn't able to stay through her entire set, the few songs performed by Nehedar were impressive. She and her bandmates have a raw, emotion-laden sound which echoed throughout the small basement space where the concert was held. I had to miss the final two musical acts, unfortunately, Blanket Statementstein and Fifth Nation-who I was assured were equally gifted-which is why I don't have photographs of either band.
Still, it was a productive, enlivening experience-and a refreshing change from the depressing news all of us on Staten Island and throughout the the city have endured since Hurricane Sandy made landfall at the end of October. For those of you who want to help Masbia carry out its mission, you can do so by donating to the organization here. Or, as we've pointed out above, texting the word  "SOUP" to 20222.