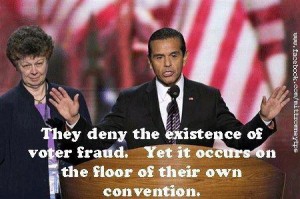 The Democrats deny the existence of voter fraud.  Yet it occurs on the floor of their own convention, as the Convention Chairman approves the mention of God in the platform against the overwhelming objections of the delegates.
You know, they might just have a point.  Still, I doubt it will register with the deniers.
Hat Tip: Progressive Libertarianism.