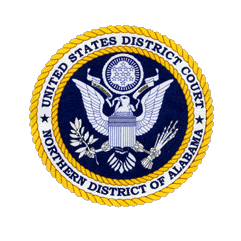 Although HB 56, Alabama's powerful new tool for immigration enforcement, has been largely upheld by Judge Sharon Blackburn, the fight over this law will continue in the weeks and months ahead. As NPR reports, this is just the first step in what will likely be a protracted legal and political battle over key provisions contained within the law. Whether or not Alabama is ultimately successful in defending HB 56 will depend in large measure upon how appellate courts deal with the objections raised by the perennial opponents of immigration law-such as the ACLU-cited in this article.
One thing we can be certain of, however, is that the Obama administration will fight Alabama every step of the way. As this article in the Washington Post notes, the Department of Justice is busy filing lawsuits against nearly every state that has had the temerity to step into the gaping void left by President Obama's conscious strategy of non-enforcement, which includes the broadest administrative amnesty in the nation's history. The legal crusade against responsible governors and state legislatures has-as I've pointed out in the past-been aided by an active collusion between the main open borders advocates petitioning for injunctions-such as the ACLU-and the Justice Department.
There's no telling where the decision by Judge Blackburn will lead us in the fight to defend our nation's borders, but the fact that there is a long struggle ahead of us is indisputable. Hopefully, this will be just the first of many victories for the American people in the days ahead. Let vigilance be our watchword.