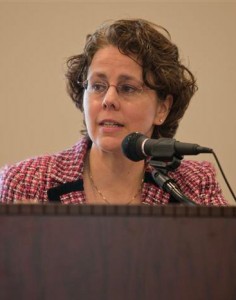 It's been brought to my attention by one of our esteemed contributors, Marion (D.S.) Dreyfus, that federal funding for the National Council of La Raza, i.e. "The Race," a group that some would deem blatantly racist, has increased almost threefold since Cecilia Munoz, a former NCLR official, was appointed by President Obama.  Tom Fitton, the head of Judicial Watch and the man who has uncovered the connections between La Raza and the White house, has the entire story on Big Government. 
You should also read the Judicial Watch document exploring the links between La Raza and important congressional and administration figures. Even though the increased funding for this distasteful, divisive organization came about as a result of congressional action, Munoz's position inside of the administration is pivotal to this discussion. She serves as the liaison between the White House and local authorities, a post from which she's able to coordinate campaigns to enact the open borders lobby's wish list, including amnesty and the DREAM Act.  
The investigation by Judicial Watch is important because it exposes the continued theft of our tax dollars for the purpose of bankrolling an organization whose goals are antithetical to those of American citizens. Although I'm sure the White House would rather we ignore this transfer of wealth to the nation's enemies, the efforts of determined citizens has made that desire irrelevant. Kudos to Tom Fitton & Co. for ensuring that this outrageous state of affairs doesn't go unnoticed.