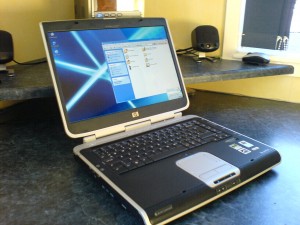 I'm not sure how many of you listen to Latino USA, but it's worth paying attention to if you're concerned about the future of this country. Specifically, if you're worried about the growth of unfettered immigration and the continued push to legalize tens of millions of foreign nationals living within our borders.It's a nationally syndicated NPR program based out of California, hosted by news anchor and unabashed pro-immigration partisan Maria Hinojosa. Unsurprisingly, it consistently espouses a  pro-amnesty, anti-immigration enforcement philosophy. However, it's worth listening to precisely because it gives you insight into the inner workings of this dangerous political movement.
An example of how skewed Latino USA's priorities are, especially in comparison with those of the nation as a whole, was apparent simply by listening to a program that aired recently which focused on the attempts by the Annenberg School at USC and a nonprofit organization to reshape the largely negative image of illegal day laborers. This publicity campaign takes the form of a new website called Vozmob, which seeks to highlight stories of the purported hardships they experience while living in this country.
The fact that the university thinks day laborers and illegal aliens aren't viewed positively by the general public because of inept branding merely serves to illustrate how out of touch they are with the concerns of ordinary American citizens. Illegal day laborers are not condemned because they lack an efficacious public relations team. National Public Radio and almost every other open borders, mainstream media outlet-especially Spanish language media-more than compensate for any lack of public representation. The American public views them negatively because they constitute a threat to public order and peace and have been convicted of numerous heinous crimes, some of which have actually garnered the attention of the same sympathetic news media.
Therefore, it doesn't matter how many slick,engaging websites the propagandists for these individuals create, the American public will continue to view those who break the law-yet expect to be embraced by American society-with deserved skepticism.