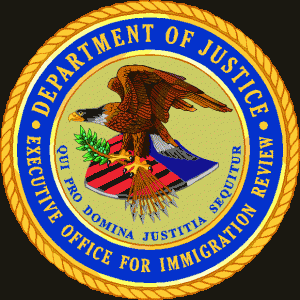 This site has consistently chronicled the glaring deficiencies of this nation's immigration courts, including their maddening refusal to keep criminal aliens behind bars, a dysfunctional process exemplified by the President's own uncle, whose years of defiance were eventually rewarded by the judiciary. With the ongoing invasion of the United States by Central Americans, facilitated by this administration, we thought it appropriate to delve a bit more deeply into the evasion which is endemic to the current immigration juridical system.
To that end, we highly recommend this Center for Immigration Studies post by former judge and Bush administration official Mark Metcalf, which outlines the failures that will only be compounded by the current occupying army ambling across the Mexican-American border. For a more comprehensive view, you could do worse than read Judge Metcalf's testimony before the House Judiciary Committee in 2010.
The system of justice-no matter how sclerotic-has an impact upon all Americans, even those whose cries are falling upon deaf ears.