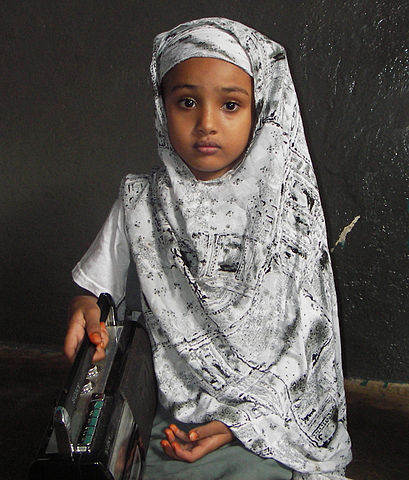 One of the themes we've emphasized on American Rattlesnake this year is the damage inflicted upon American society by ill-conceived policies of refugee resettlement carried out by the federal government. Unlike past generations of refugees who came here from nations behind the Iron Curtain, Cuba, or other Communist states, the ones transplanted to the United States now are not educated, white collar elites or aspiring middle class professionals who have been dispossessed of their property and wealth by tyrannical despots. Unlike the much-maligned Polish plumbers who have migrated to the United Kingdom in order to increase their earnings before returning home, they are also not temporary visitors. To the contrary, many of them have little-and some have no-formal education, and thus are encouraged to exploit our generous welfare programs by self-interested parties known as VOLAGs. Like the Kurdish refugees in Tennessee described by Don Barnett in his speech to the Penn Club earlier this year, immigrants from Somalia have had extreme difficulty adapting to life in the United States. Although some have prospered and contributed to the enrichment of American culture, more often than not we associate them with undesirable activities such as inspiring or carrying out suicide bomb attacks against their native countrymen.
Although that horrific act is anomalous, it is by no means unique. As the testimony of Abdirizak Bihi before the House of Representatives made clear, the divided identity experienced by many Somali Americans serves as a fertile recruiting ground for pan-Islamic jihadist organizations like Al Qaeda and its affiliates. What's more, the much more widespread problems of drug abuse, violence-especially the type linked to organized crime-and welfare exploitation are endemic to large swathes of these communities. The dichotomous nature of this group of refugees and their children is epitomized by Fathia Absie, a freelance writer, journalist, and filmmaker born in Somalia who has lived nearly her entire adult life in the United States.
Although her American experience is the type of success story advocates of mass immigration love to cite on behalf of this country's questionable refugee resettlement policies, the new lives of her immediate family and distant relatives is of a completely different hue. In fact, their stories are prime illustrations of why the sort of chain migration facilitated by the 1965 Immigration and Nationality Act has been such a monumental public policy error. The story of Fathia's  sister-very similar to that of Haweya, the emotionally disturbed sister of iconoclastic writer, dissident and women's rights activist Ayaan Hirsi Ali, whose tragic life ended prematurely-is of particular interest, because it illustrates the problem with the prevailing misconception that every refugee will adjust to life in his or her adopted country swimmingly.
I urge you all to listen to this touching story, told during the Moth Radio Hour, which raises a number of troubling questions about the wisdom of this country's policy of resettling entire families of refugees from strife-ridden, pre-industrial third world nations into the American heartland. My Sister's Keeper is worth hearing not only because it is a riveting human interest story, but because it demonstrates in a concrete way the problem with assuming that every refugee who arrives on our shores is going to become the model immigrant extolled by advocates of open borders.