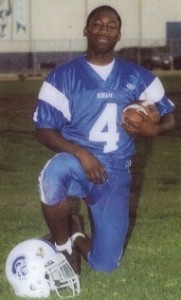 Update: Here's a link to a story our good friend at The Silent Majority No More wrote describing a vigil NY ICE held on the first National Day of Remembrance for the Victims of Illegal Aliens. Scroll down for video footage of the event. 
Today is the second annual National Day of Remembrance for those who've been killed by illegal aliens living within the United States. As we were reminded recently by the death sentence given to Pedro Espinoza, the criminal alien who murdered Jamiel Shaw Jr., the victims of our government's negligent immigration policies are numerous. From San Francisco to our very own city, the toll these perpetrators have taken is truly staggering. Illegal aliens continue to act with reckless indifference and little fear of detention, let alone punishment, justifiably so in most cases. We'll just have to wait for the obituaries that will inevitably result from this callous disregard.
This commemoration of the forgotten victims of America's open borders policies was   introduced by Congressmen Steve King, one of the few members of Congress willing to acknowledge the tremendous cost our government's adamant refusal to address this problem exacts from the American people. The victims of illegal alien crime are many, but the public officials willing to stand up for their memory are few and far between, as this occasion demonstrates.
Let your voice be heard for the voices that were silenced forever.