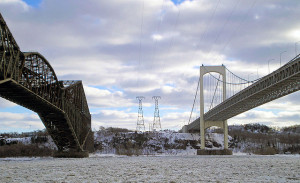 Update: The stories of those who were murdered. 
Alexandre Bissonnette has been charged with multiple counts of first-degree murder and attempted murder. 
The names of the victims have been released. 
The sole suspect in the Quebec City mosque attack has been identified. 
In a correction of an earlier report, it now appears that only one of the detained individuals is a suspect. The other is being held as a witness, according to police. 
2 suspects have been identified, one of Moroccan origin and one who is evidently Quebecois.  
Another reminder of why no one trusts the drive-by media. 
The motives and identities of the assailants haven't been revealed, but we do know that there are at least 5 fatalities, as well as many other victims. Breitbart has posted links to some firsthand accounts of the attack, which is the first major terrorist incident on Canadian soil since the failed 2016 plot by ISIS supporter Aaron Driver.