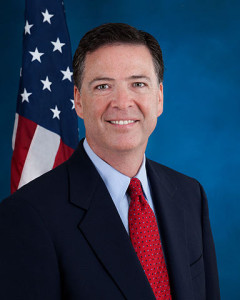 Update: Jill Stein, Green Party standard-bearer, drops a pipe bomb. 
A Clinton supporter explains what's wrong with this decision. 
A less than enthusiastic appraisal of Hillary's problems by a liberal columnist in D.C. 
One of the most remarkable admissions during this press conference was that Hillary Clinton was not being punished because she is Hillary Clinton. The final point of Patrick Howley's analysis is worth committing to memory and bringing up the next time someone starts rhapsodizing about the equal application of the law we have in the United States. 
Former federal prosecutor Andrew McCarthy's reaction to today's events is worth reading. 
I'm loathe to link to Red State, but this seems like a pretty accurate summation of what occurred a few hours ago. 
In unrelated news. 
A foretaste of what another Clinton presidency will look like. 
 Justice is not blind, evidently. 
14 damning revelations from the Comey presser. 
What just happened, in black and white. The scale of Hillary's non-negligence is staggering. 
Read Comey's statement in full at the FBI's website.
It looks like Judge Mukasey's instincts were wrong. Watch Director James Comey's press conference as it happens. Apparently, it's good to have low friends in high places.