May Day is upon is, and that means the treason lobby is in full gear in anticipation of its annual parade through Union Square. Joanna Marzullo, founder and president of New Yorkers for Immigration Control and Enforcement, will once again be representing the sentiments of overtaxed, overburdened, patriotic New Yorkers and American citizens. You will find details explaining how you can join her and her compatriots below.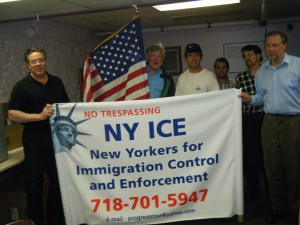 Below are the details for our annual May 1st counter demonstration:
What: NY ICE counter-protest of annual illegal alien stampede. 
When: May 1st, 2015 at 3 PM.
Where: The Southeast triangle section of Union Square, which is located at 14th Street and Broadway, across the street from Citibank.
Bring: Signs and cameras! Also, bring prepared sound bites expressing your point of view. 
For more info: Contact Joanna at progressrose@yahoo.com