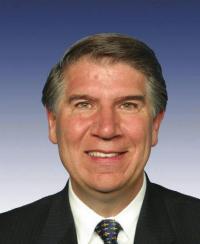 If there's one thing this administration is proficient at, it's squandering the hard-earned wealth of its subjects. Sorry, its citizens. A perfect illustration of the contempt Barack Obama and his flunkies have for the American people is the newest budget request intended to "deal with" the flood of Central Americans gushing over our southern border. Contrary to the typically inaccurate reporting on this issue, almost all of this money will be earmarked for the resettlement of these uninvited guests in the interior of the United States.
Former Congressman Ernest Istook Jr. explores a much more cost-efficient option in an op-ed for the Washington Times, which we recommend anyone confused about the precise details of the President's plan read in its entirety. We also would like to highlight a remarkably scathing critique of this latest scheme to bypass immigration controls by open borders advocate and proud Gang of Eight member Jeff Flake, who was invited onto yesterday's PBS Newshour to debate La Raza alumna Cecilia Munoz.
Just remember, the Obama administration has never told the truth about immigration, so why should it start doing so now?