Tomorrow afternoon a job fair will take place inside the Jacob Javits Center. Although routine by most standards-there have been numerous job fairs held in the Tri-State Area throughout the recession and prolonged, anemic economic recovery-one unusual aspect of the upcoming event is that it will be covered by WABC's resident open borders advocate, liberal partisan, and basher of patriotic immigration reform, Geraldo Rivera.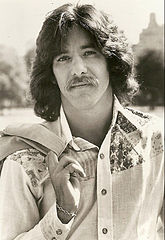 Considering the rapidly diminishing prospects of American job applicants, events such as the Put America Back To Work job fair are desperately needed. It's curious that such an event would be hosted by someone who wants  Americans to have fewer employment opportunities, and doesn't believe the distinction between Americans and non-Americans should even exist.
That said, I urge all of you-even those of you who may be gainfully employed at present-to check it out if your schedule permits. If you want to (politely) inquire as to the apparent contradiction between Mr. Rivera's views on immigration and his endorsement of a job fair intended specifically for the benefit of American citizens, so much the better.