As well as its fine governor, Jan Brewer. As most of you might have heard, she will appeal a ruling by a three-judge panel from the  9th Circuit Court of Appeals that upheld Judge Susan Bolton's injunction against SB 1070.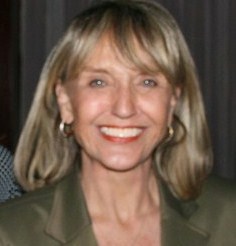 Covered by this website at the time, this ruling would have defanged some of the most important aspects of Arizona's landmark immigration law, including the provision that allowed for state and local law enforcement officers to ascertain the immigration status of people who had willfully violated the law. Now, instead of seeking an en banc review of the injunction, Governor Brewer is hoping to appeal directly to the Supreme Court of the United States. 
That's why Americans who support Governor Brewer and the citizens of Arizona, which includes nearly sixty percent of the U.S. population according to most surveys, need to make their voices heard. And the most efficacious way of doing that at this moment is by supporting the men and women defending SB 1070 in court. I've done this before, but considering the enormous legal costs that will be incurred during the appeals process, I'm going to once again link to the website for Arizona's legal defense, Keep Arizona Safe. 
The people of Arizona are being besieged by our own federal government, which can literally print money-a luxury not available to Governor Brewer and the Arizona State Legislature-so they need all the help they can get. I'm confident that the faithful readers of American Rattlesnake will do their part to ensure that this call does not go unheeded.