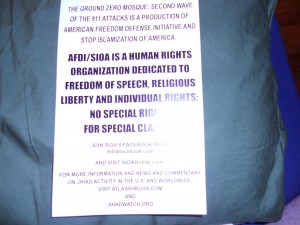 Last night, I had the distinct pleasure of attending one of the first New York City screenings of The Ground Zero Mosque: Second Wave of the 9/11 Attacks. Produced and directed by Pamela Geller, with the assistance of her friend and colleague, scholar Robert Spencer, the documentary attempts to explore the at times dubious motivations behind Cordoba House's financiers and spokespeople, including Imam Rauf and his wife, Daisy Khan.
As you can see from the pictures below, the film attracted a capacity crowd, one that was very animated in its opposition to the concept of locating what many view as a triumphal mosque within walking distance of the site where thousands of Americans were murdered on September 11, 2001.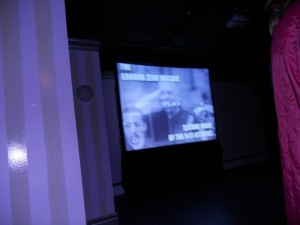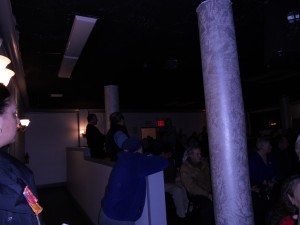 One of the highlights of the evening was the Q&A session which followed the conclusion of the film, during which family members of those who perished in the 9/11 massacres voiced their unique perspective, which has very seldom been aired by media outlets intent on supporting the aims of Sharif el-Gamal, Imam Rauf, and other Park 51 mosque benefactors. 
There was a moving testimonial from Nelly Braginskaya, whose son Alex-an employee at Reuters-was taken from her on September 11th. There were other families who had lost brothers, sons, and daughters on that horrific day who spoke passionately of their opposition to the mosque, including Sally Regenhard, whose son Christian had served with valor as a Marine Corpsman for five years before becoming a probie with the FDNY and ultimately being murdered by Al Qaeda on 9/11/01. 
Founder and Chairwoman of the Skyscraper Safety Campaign, Sally has not only traveled throughout the country in order to prevent the construction of the planned mosque at Ground Zero, she has also devoted countless hours to battling city and state authorities that continue to ignore the pleas of 9/11 families who want a fitting burial for the remains of their loved ones. To that end, she has created an organization dedicated to preserving the memory of those who can no longer speak for themselves, which you can contact by going to a website she established, Respect Human Remains at the 9/11 Memorial.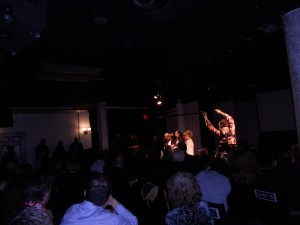 Also present throughout the evening were Pamela Geller and Robert Spencer, the two individuals who more than anyone else put together the evening, and are responsible for raising legitimate questions about the rationale behind Park 51's creation, the motivations of its founders, and the questionable past of many of its benefactors and trustees.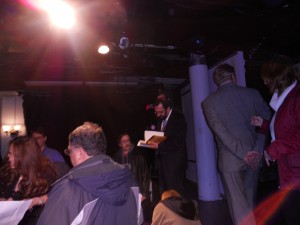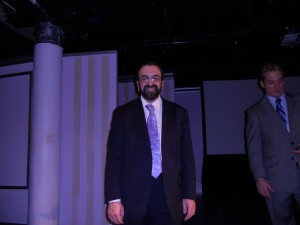 For more information about what you can do personally to get involved in their efforts, I've posted some photos with information about their organization Stop the Islamization of America, as well as their websites, Atlas Shrugs and Jihad Watch, below.