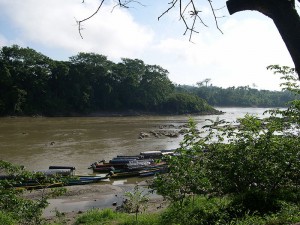 That's undoubtedly the gloss the mainstream media will try to use when reporting on an immigration bill recently passed by the Mexican Senate. However, like almost every piece of reportage relating in some way to immigration, it will be a gross mischaracterization of what actually took place earlier this week.
However, Fox News-whose coverage has by no means been flawless, but is clearly superior to that of its competitors when it comes to border security and immigration issues-has a much more nuanced, accurate reportexploring the bill that Mexican legislators have just approved.
After being battered by negative publicity for the past few years over its own hypocritical attitude towards immigration, the ruling party has decided, for the sake of political expediency and in order to obscure the extent of official and extralegal abuse migrants living in Mexico suffer, to retreat from its historically punitive treatment of foreign nationals who enter the country illegally. It should be noted that this is not the first time the ruling elite have been forced to reconsider existing immigration laws. In fact, several years ago the Mexican government revoked some of the harshest penalties applied to illegal aliens. However, in a rare example of media scrutiny, USA Today exposed the hollowness of the new law.
While supporters of lenient policies towards Mexican nationals living in the United States illegally might hope that this move proves genuine, the loopholes and potential poison pills attached to it threaten to make the law seem like simply another empty public relations stunt. In fact, the logical incoherency of Mexico's stance vis-a-vis immigration is best expressed by one of the senators who just voted on this proposed law. 
"We cannot give that treatment to undocumented people while we're demanding respect for the rights of our countrymen in the United States," Sen. Adolfo Toledo said.
Precisely.