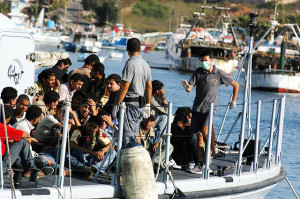 Heckuva job, Merkel!
At the beginning of 2016, Europol stated that at least 10,000 minor and unaccompanied refugee children are missing in Europe. According to the organization, the traces of thousands of children have been lost after they have been registered by state authorities…
Another illegal business that is booming is the trade in organs. Recent investigations in Italy demonstrated that persons who could not afford their flight were forced to sell their organs. An Egyptian crime network has even hunted those people who already sold their organs in order to kill them.