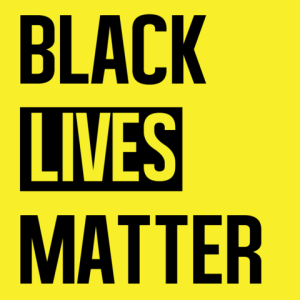 So many have opined on Black Lives Matter over the past 3 years that it's difficult to imagine anything novel being said or written about this organization. Nevertheless, I feel compelled to add my 2 cents, if for no other reason than the fact that I've never tackled this subject before on this website and my readers are entitled to know what I believe.
There are a number of characteristics that distinguish BLM and its supporters from previous civil rights movements and which identify it as part of the current wave of millennial, leftist political activism, the most prominent being its imperiousness. Like the strident social justice and feminist activism flourishing within this country's most expensive hug boxes, Black Lives Matter refuses to countenance the idea that the opinions of its critics-or even those who disagree with some of its policy prescriptions-matter. They exist to dictate terms of submission, not debate.
A perfect illustration of this is the spectacle which unfolded at Toronto's annual gay pride parade, an event effectively shut down while its organizers acquiesced to the incoherent demands of virulent racists. Leaving aside the tactical problem of a culture that comprises less than 3 percent of a country demanding recognition from a governing majority which it insists is systemically bigoted against black Canadians, there's the question of why they believe this approach will be strategically successful. Based upon an interview with one of BLM's co-founders north of the border, they seem to believe that if their movement can successfully manipulate language, effectively shaping how we speak, then they will be able to implement their goals-however nebulous they may be-without opposition.
This is not a completely baseless assumption, as the hijacking-to use a triggering word-of language has been essential to the left's subversion of most cultural and political institutions in the West. In fact, manipulating language, distorting the way we communicate, is at the heart of critical theory, arguably the most destructive intellectual development of the past half-century. Just as past totalitarian ideologies sought to control and wield words in their quest to crush human autonomy-exemplified by the Communist corruption of language-contemporary cultural Marxists recognize how essential this tool is to achieve their political objectives.
It's not simply a matter of language though. BLM and its advocates seem to inhabit an alternate reality where their perceived enemies don't have any independent beliefs or philosophies of their own. These activists are not interested in any dialogue, much less debate, but instead want the uniform enforcement of a list of racial diktats they have devised. My only engagement with a white supporter of this movement is emblematic of the problems one encounters whenever he attempts to broach thoughtful critiques of Black Lives Matters.
Even when I explained that black people are not the victims of disproportionate violence at the hand of law enforcement-as Kevin Jackson has pointed out, Native Americans are much more likely to be killed during encounters with the police, to say nothing of whites-he refused to acknowledge this enormous hole in the BLM narrative, after which he chose to block me from his Twitter account. This is a typical response to anyone who tries to challenge blanket statements and irrelevant anecdotal evidence with statistical evidence and concrete, verifiable data.
The idea that rogue police officers might be acting out of a sense of impunity rather than a systemic hatred of black people, or that white people have also been victimized by cops is not even entertained by BLM demagogues. While you can probably recount the names of most black civilians killed by police officers, whether unarmed or armed, peaceful bystanders or aggressive criminals, how many of you remember the names  Zachary Hammond or Jeremy Mardis, an autistic 6 year-old white boy killed by a black police officer in Georgia?
The question answers itself, the reason being that academe, the media, and our cultural gatekeepers are intent upon perpetuating the concept of black Americans being the apex victim within our society. While there are occasionally thoughtful, nuanced national discussions of this subject, they are dwarfed by the institutionalized propaganda portraying minorities, but particularly black men, as eternal victims who are perpetually denied justice. Keep in mind, the previous and current Attorney General, as well as the man ostensibly charged with upholding the Constitution, are African-Americans. Correspondingly, white men are seen as super-predators in this country, continually oppressing their non-white prey through their ubiquitous racism. This meme suffuses American society and popular culture and has been a feature of daily life for at least the past 2 decades. Like the  doctrine of total hereditary depravity, white people are inculcated with the belief that their very existence is contaminated from birth. Their original sin is being born to race which is currently disfavored by our political and social elites.
The idea that there are no practical consequences to this institutionalized bigotry is absurd. When one race is persistently demonized by academe, the news media and within popular culture, and another is imbued with the sense that it is being exploited at the hands of that racial group, you are creating a toxic society. Beyond the mentally deranged who will exact violent, lethal revenge upon the people who they believe are responsible for their oppression, there are scores of people who aren't sociopaths that will use the racial narrative they've absorbed to inform their daily lives. You need look no further than public opinion polls to discover the depth of this country's racial divide and ask yourself, who or what is contributing to this philosophical chasm?
It's ironic the same sort of people who acknowledge the damage false racial narratives inflicted upon black Americans and American society in the past, and even warn us about the danger they pose in the future, gleefully demonize the race they believe threatens their hold on power. The dysfunction that decades of cultural conditioning has created can be seen not only in the supremely narcissistic, myopic BLM but at virtually every liberal arts university in the country, as Jonathan Haidt and Sam Harris have explored far more eloquently than I could ever hope to. Black Lives Matter and its peers in similar affinity groups simply demonstrate the triumph of untethered emotion over reason.  The question is how do you reason with people who don't recognize the value of reason? We must find an answer before the entire country finds itself living out the screenplays to The Wire.