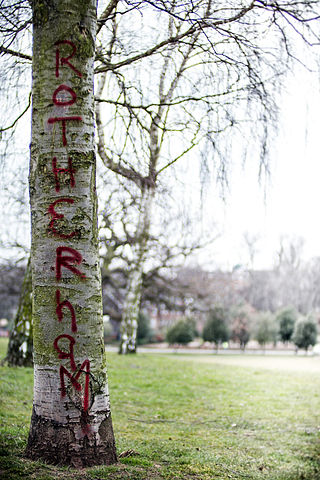 One of the more astonishing moments during last month's lecture in favor of open borders occurred when I brought up the Rotherham outrages, which the speaker-perhaps out of ignorance-declared to be a "recent" phenomenon within Europe. Actually, the systemic kidnapping, rape, sex grooming, and beating of white, Christian, English girls by Muslim Pakistanis-and the coverup of these abuses by the political class and law enforcement-has been occurring for well over 2 decades. Although it's seductive to believe the Islamic predation sweeping Europe is a recent phenomenon-an aberration caused by the current political turmoil in the Middle East-that is simply not the case.
This is a multigenerational problem, which will only become worse with each year that elapses, as more of these new settlers entrench themselves within European societies. That makes the need to speak out against these injustices all the greater, which is why I urge my British readers to sign this Change.org petition. It seeks an independent public inquiry into the abuse condoned-and often facilitated-by Rotherham officials over the past twenty years. At a time when hardly any of the victims of these horrific abuses have been identified, and thousands of girls are presumably at risk of further sexual exploitation, it's paramount that we exert pressure upon public officials, even those who have made their loyalties known.
Don't let the suffering of the girls of Rotherham be in vain.
Addendum: For those of you who are unfamiliar with Rotherham, I would suggest checking out the series created by Millennial Woes. It would be difficult to find a more comprehensive historical and political analysis of this subject on the Web.