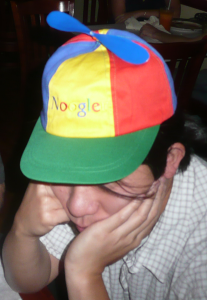 When I first saw the now infamous Google doodle published last week I was a bit perplexed. Was every social justice warrior's favorite search engine honoring an unsung Asian suffragette, or perhaps one of Anita Sarkeesian's cyber-feminist forebears? As it turns out, Google was paying tribute to a Marxist, anti-American demagogue who admired cop-killer Mumia Abu-Jamal and the late Al Qaeda emir Osama Bin Laden. Yuri Kochiyama would cut an odd figure today, coming as she did from what's now one of the most well-educated and generally well-off non-white ethnicities in this country; a group which politically is more often associated with the liberal, yet deeply patriotic, Japanese-Americans living in Hawaii than avowed Maoist revolutionaries. Even her experience as Nisei living during an era where she and her family were interned for years and dispossessed of their worldly possessions doesn't fully explain her radicalism when you consider the path taken by her  contemporaries under similar circumstances. 
However, there was an undercurrent of Leninist and culturally Marxist thought running through the Asian-American community during the peak of '60s and '70s radicalism, even among normally staid Japanese-Americans. Although never approaching the critical challenge posed to the state by Communists in Japan, which has been chronicled brilliantly by novelist Haruki Murakami, this subculture did exist within the United States. The fact that Ms. Kochiyama existed is not nearly as curious, for some people, as the reasons behind Google's decision to honor her on its flagship search page. Of course, for those of us who are immersed-unfortunately-in the ideological warfare that has engulfed more and more of the private sphere, the fact that the most-visited website in the world would choose to valorize a woman with a burning hatred of the United States is not surprising in the least. Although the creators of and executives within Google are doctrinaire Democrats, I have no doubt that they would categorically reject any association with the founder of Al Qaeda and the Great Helmsman-although I wouldn't describe them as the sworn enemies of the Chinese Communist Party either. That said, the climate within their company is such that there is no internal pushback against a decision to extol thoroughly loathsome individuals who would have crushed Google in its cradle, if given the opportunity.
If you think I'm jumping to conclusions, I would direct your attention to the case of my friend Oleg Atbashian, creator of the coruscating satirical website known as The People's Cube. A site that was purged from Google's database in such a comprehensive and swift manner that it would have made the man of steel himself blush, and which was only restored after a successful, nationally publicized Internet campaign on its behalf. Of course, Google representative Matt Cutts denied any political motivation behind his company's initial decision to cast TPC into the Outer Darkness, which seems to be a common refrain for Web behemoths accused of purposefully manipulating what you come across online. It seems like a convenient dodge, especially when they have repeatedly done things which cast doubt in the minds of their critics, such as cut off the advertising stream to conservative weblogs and ban advertising for perfectly legal products which are being targeted by powerful government officials and leftist grievance organizations.
Tomorrow, I'll examine another global source of information-and disinformation-which has been accused of distorting the online playing field in much the same way.