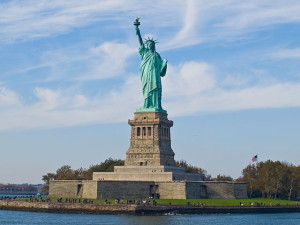 Update: An explanation of the delegate selection process, as well as CD vote totals. 
Overview of the primary, by the New York Times. 
Clinton and Trump both win. Statewide results by congressional district. 
A more navigable map, courtesy of WNYC.
How every neighborhood in New York City voted in the Democratic and Republican primaries.
Stay tuned.