This is more of a personal request than the typical action alert you see posted in these pages, however it does speak to something very important to me, i.e. family. The brother of a friend  has experienced a traumatic loss recently, and is trying to recover in the face of this unimaginable strain.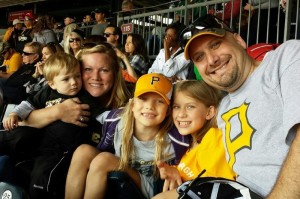 More than simply losing his home-and the personal heirlooms and property that were engulfed in flames-he and his family have also lost their beloved dog. As someone who recently lost his cherished chihuahua of 5 years-albeit, under less tragic circumstances-I can understand how painful that loss can be.
Although nothing can restore what's been taken from them, the Blash family has been trying to recover a measure of stability and permanence during this horrific trial. To that end, they've established a GofundMe page  to which you can contribute if you feel compelled. It's a small gesture, but would mean the world to one very put-upon family which is trying to recover from a horrific experience.