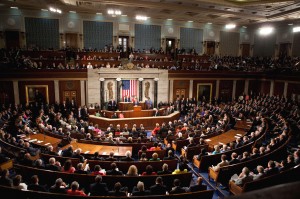 In a further demonstration of who pulls the strings in today's Democratic Party, the U.S. Senate failed to achieve cloture on a bill that would have decreased federal funding for sanctuary cities. With all but 2 Democratic senators opposed to this bill, you can find the roll call of yesterday's vote here, this means that the Vitter bill will not even make it to the President's desk in this session of Congress.
The fealty of the current Democratic Party to open borders fanatics, of the sort which run Univision's political coverage, is something that could not have been imagined in the days when Barbara Jordan was delivering the keynote address to the Democratic National Convention. If she were alive today, her policy recommendations would not only have been ignored, they would have been condemned as xenophobic and anti-Latino.
When did wanting to protecting the lives and welfare of American citizens become a wedge issue?