September is Childhood Cancer Awareness Month, a campaign that you can learn more about from a variety of sources, including Mary Tyler Mom. Every day this month that blog will feature the personal story of someone whose life was profoundly impacted by the cancer diagnosis of a loved one, friend, or patient.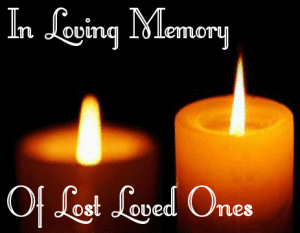 Even those children whose lives aren't taken by cancer, such as the beloved Emma, must deal with the long term consequences of severe chemotherapy and radiation treatments, which is why the work of organizations like the St. Baldrick's Foundation is so urgent at this moment.
That being said, cancer is something that impacts people all ages, from those in their cradle to grandmothers and grandfathers. A friend recently made me aware of the tragic circumstances surrounding the death of Kelly Lynn Magyar,   née Winnie, whose family is seeking to provide her with a decent burial. Those of you able to can help them out through their Gofundme site, which is seeking to give the bereaved relatives of a beloved woman a fitting resting place. It's a small gesture, but it would make all the difference to those who've lost a treasured mother, sister and friend.