One of the unfortunate realities of clinical research is that much of it doesn't bear fruit in the way its intended beneficiaries would like it to, i.e. resulting in cures for the diseases from which they suffer. It often leads researchers into blind alleys and cul-de-sacs rather than transformative medical breakthroughs. Even so, this experimentation is necessary, if only to learn from their past failures and mistaken assumptions-a process illuminated brilliantly in The Emperor of All Maladies, the first comprehensive biography of cancer-and ultimately discover successful treatments and therapies.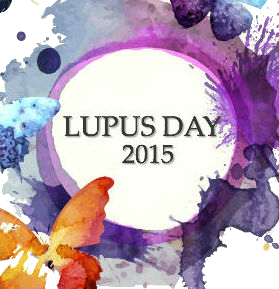 But this presupposes a consistent stream of funding to enable research into the causes of these diseases, something which is woefully lacking in many cases-as is the case with childhood cancer, a subject we've explored on this website in the past. That's why organizations dedicated to supporting this sort of research, as well as those raising awareness of the illness itself-and supporting those struggling with it in their daily lives-are absolutely essential, and need to be given as much assistance as humanly possible. As vital as medical research and the potentially curative therapies resulting from it are, equally important is the emotional and spiritual nourishment that accompanies this process.
One relatively new organization which seeks to provide the support network those with chronic illness desperately need is Lupus Friends and Family, a New York-based support group started by Charlotta Norgaard to help those with lupus erythematosus, a group of autoimmune disorders in which the body's immune system attacks healthy human tissue. There'll be a meeting of this group tomorrow night in Manhattan, the details of which you can find on the NYC Non-Profit Meetup Club page. However, there will be a much larger public gathering this fall, which this site will be covering extensively in the months ahead.
Regardless, I would urge you all to check out Charlotta's organization for yourselves, if only to learn more about a disease that impacts the lives of hundreds of thousands of individuals in this country alone. She's undertaken a mammoth challenge, but a worthy one.