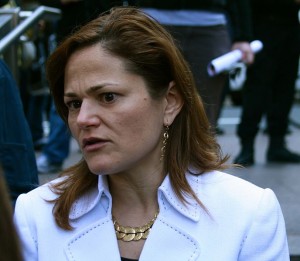 Update: Seth Barron, of City Council Watch, has an invaluable op-ed in the New York Post exploring why this law is so galling.
As most of you probably know by now, the verminous members of the New York City Council have enacted yet another law intended to allay any fears the thousands of criminal aliens residing in the Big Apple may have about potential deportation. In this case, the bill would forbid cooperation between the Department of Correction and NYPD and federal immigration officials when an illegal alien has been detained in the City. Refusing to honor immigration detainers is a goal for which open borders fanatics have lobbied political officials for several years.
Prepare to hear more stories of police officers and civilians ruthlessly murdered by these privileged aliens, although don't expect any expressions of remorse or regret from figures like Donna Lieberman. Admitting that you cheered the passage of a bill which will result in the deaths of innocent people-even if they are Americans-is not something that sounds good in a political sound bite, however much spin you put on it.