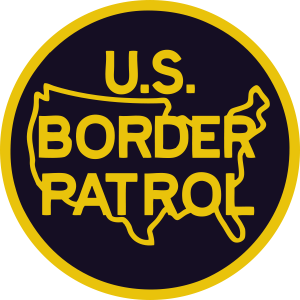 Here's the latest press release from the National Association of Former Border Patrol Officers addressing the Obama administration's directive restricting the use of deadly force by Border Patrol agents.
National Association of
Former Border Patrol Officers, Inc.
P.O. Box 2012
Brunswick, GA 31521-2012
Chairman
George (Zack) Taylor
Vice-Chairman
Jeffery L. Everly
Directors
G. Alan Ferguson
Gene Wood
Mike Cronin
Bob Stille
David Ward
Ted L. Bader
Secretary/Treasurer
Robert M. Trent
March 24, 2014
PRESS RELEASE
This Press Release is an advisory to the American people from the National Association of Former Border Patrol Officers relating to the use of force by Border Patrol Agents.
America is the target of tremendous levels of political deception being foisted on her by the administration, the media and those with a financial, political or strategic interest in making our country less secure. Among these carefully crafted deceptions is the false notion that Border Patrol Agents use deadly force indiscriminately.
The border of the United States is an increasingly dangerous place. The U.S. Border Patrol is a thin green line that diligently attempts to protect the American heartland from transnational criminals such as Manuel Plancarte Gaspar, and prevent people such as Lorenzo Paez Calles,  both citizens of Mexico, from impacting American society.
As the United States Border Patrol continues to successfully interrupt transnational criminal activity along the border, those same criminals continue to accelerate the violence by initiating well planned assaults with rocks, automobiles, firearms and other weapons. Since 2007, there have been over 6,000 assaults against Border Patrol agents resulting in numerous injuries including the murders of three Agents. Carefully ignored are the facts that both governmental and non governmental entities inside the United States continue to do the bidding of these transnational criminals by discrediting those who disrupt cross border criminal activity aimed at American citizens.
This media campaign is an intentional weakening of America's defenses through political deception. Those supporting this campaign are working to destroy America.
Sincerely,
/s/
Zack Taylor
Chairman
National Association of Former Border Patrol Officers, Inc.
nafbpo@nafbpo.org
Our paramount mission is to contribute to the security and stability of the United States.
To that end, we shall propose and be advocates for immigration laws and policies that we believe serve those national interests, and we will oppose those that do not.