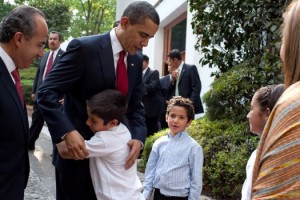 One thing we learned from the online 'chat' organized by the White House regarding its plans for immigration reform is that it will extend the constitutionally dubious program known as Deferred Action for Childhood Arrivals. Unfortunately, the Obama administration does not seem to take substantive critiques of its abuse of power very seriously, even if they come from very liberal, well-respected legal scholars.
The only path forward, therefore, is to resist the impulse on the part of Congress to enact wholesale legislative amnesty, which is still very much a threat, especially in wake of the recent budget agreement.
Hang in there, folks. It's going to be a very bumpy ride.